Fabrics
As all bags are made to order you can pick the fabric on just about anything. I carry different types of fabrics in a wide range of colours so you can go as wild as you want or keep it toned down with some subtle earth tones, what's it going to be? If you would like to see specific fabrics in real life feel free to contact me for some samples, or drop by if you happen to be in the Leipzig area.
This is not an exhaustive list of the fabrics, if you have a specific vision which can not be executed with the fabrics below get in touch, although some stocking fees might apply.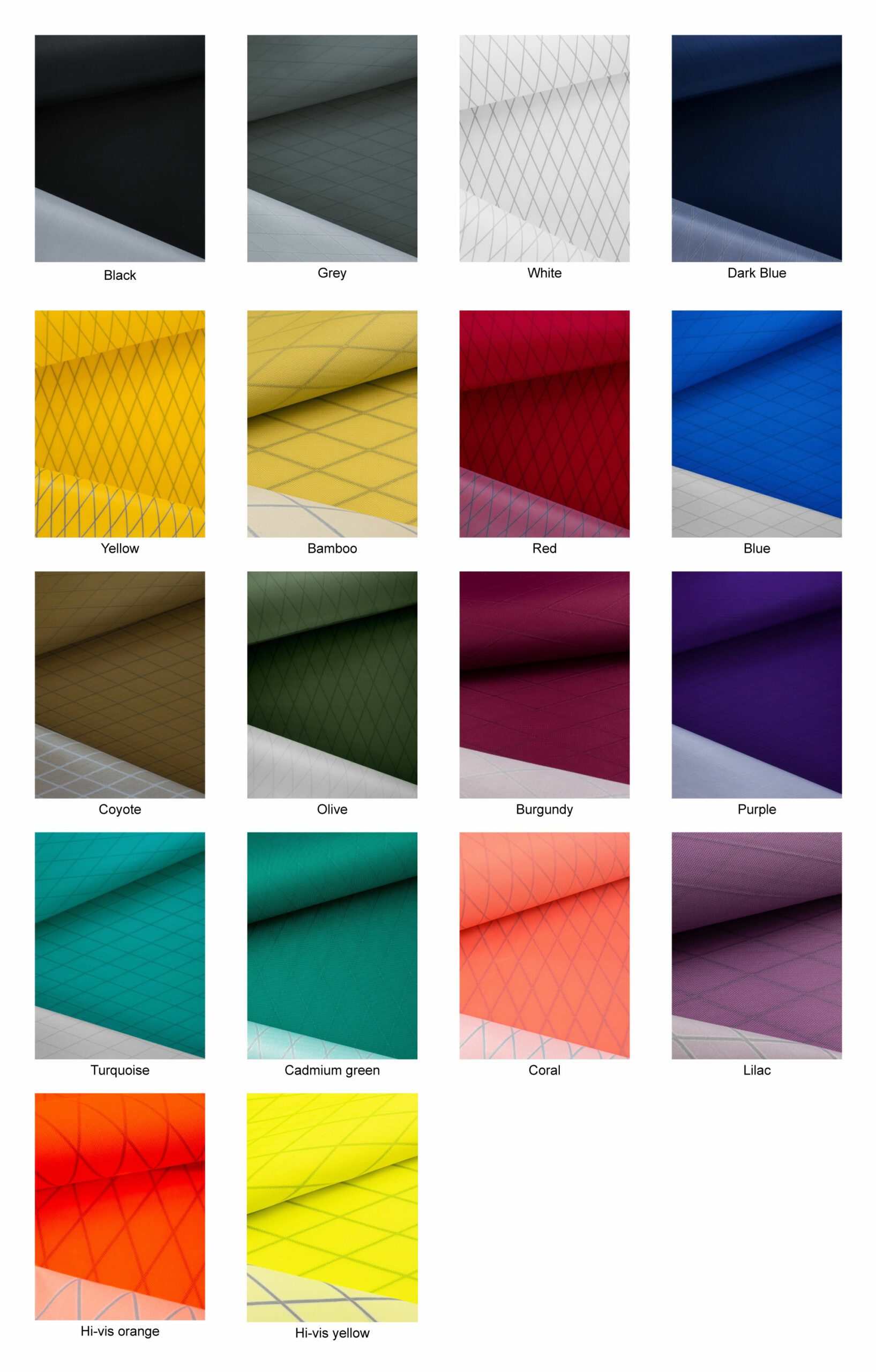 X-Pac VX21
By far my most used fabric, not only because of its excellent technical properties but also the wide range of colours. It is laminate of a DWR coated nylon facing, with the signature reinforcement grid for strength and bias stability, and a completely waterproof film. Its low weight but still reasonable abrasion resistance makes this a perfect fabric for bag making.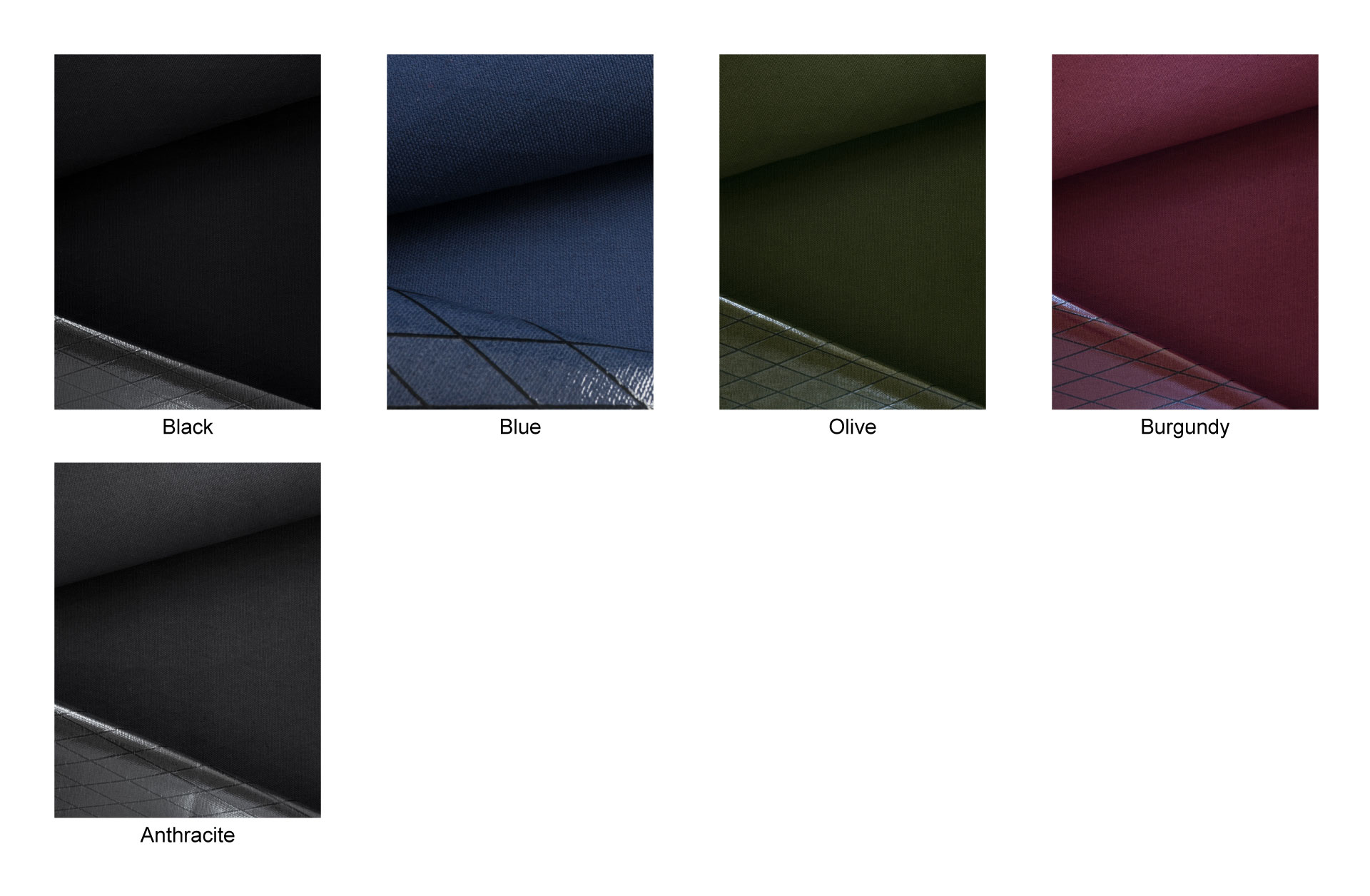 X-Pac X10
The same high performance laminate as the VX21 but with a more classic looking cotton-duck face. Making it heavier but with a very nice texture. The cotton duck face ages like a fine wine and the earth tones make it perfect for a forward-thinking yet traditional-looking bag.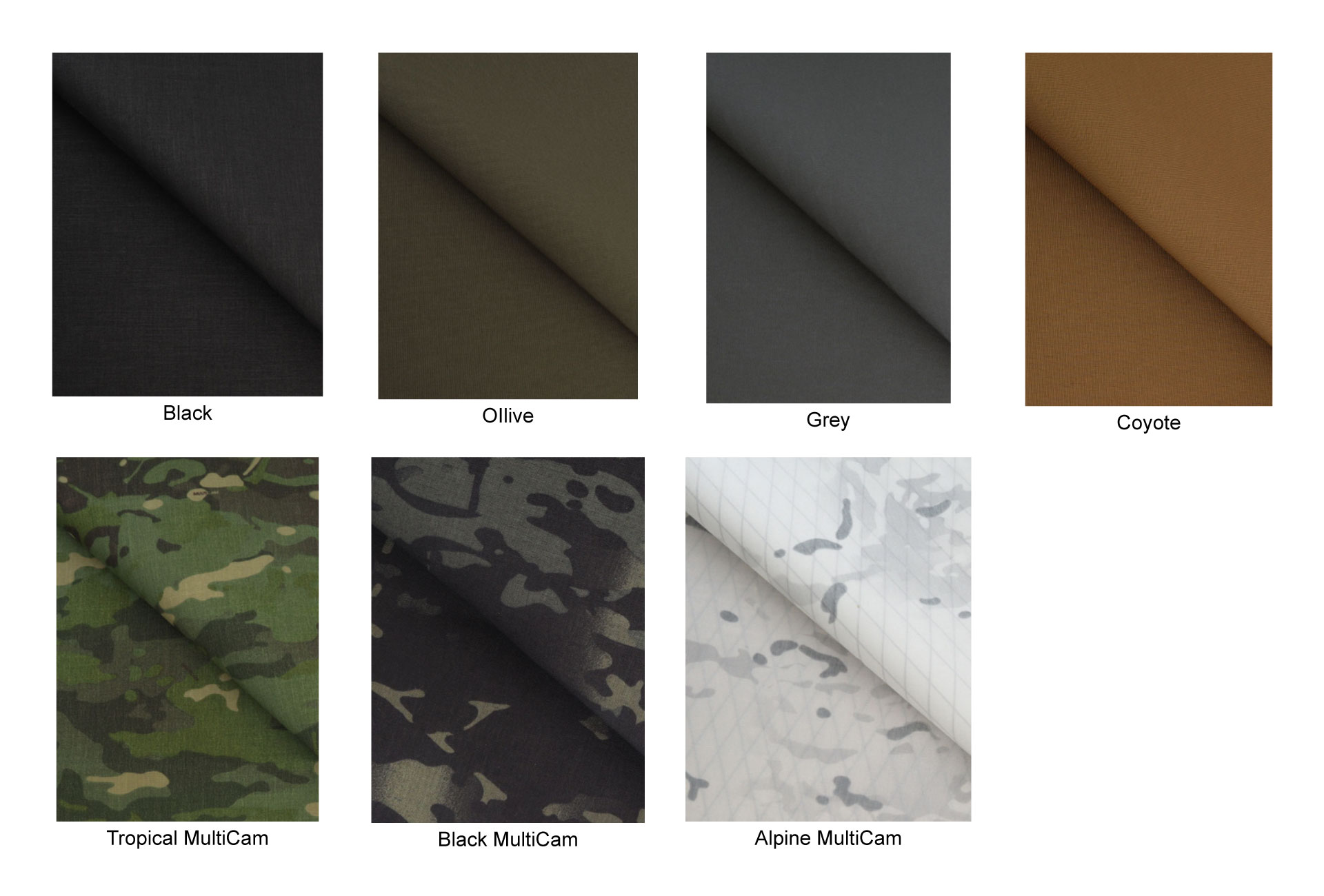 X-Pac X50
Another X-Pac laminate but with a 500 denier Cordura face. This is expedition grade stuff, meaning it's not light but it will handle all the abuse you can throw at it.

EcoPak ULTRA 200 and X-Pac LS42
X-Pac LS42, full name LiteSkin, lends its unique look from a face of non-woven polyester fibres. It has characteristics similar to X-Pac with slightly higher puncture and abrasion resistance, which comes with a small weight increase.
EcoPak ULTRA 200 is the new kid on the block in ultralight fabrics. Made of the fibres you might know as Dyneema that can't be called Dyneema for trademark reasons. It's lighter, more waterproof, and more abrasion resistant than anything that comes close to its weight. If these technical properties aren't enough it also has the most luxurious texture imaginable, a real eye catcher! There of course is a small catch, it's an expensive fabric that's labour intensive to use, so it carries a not-insignificant surcharge.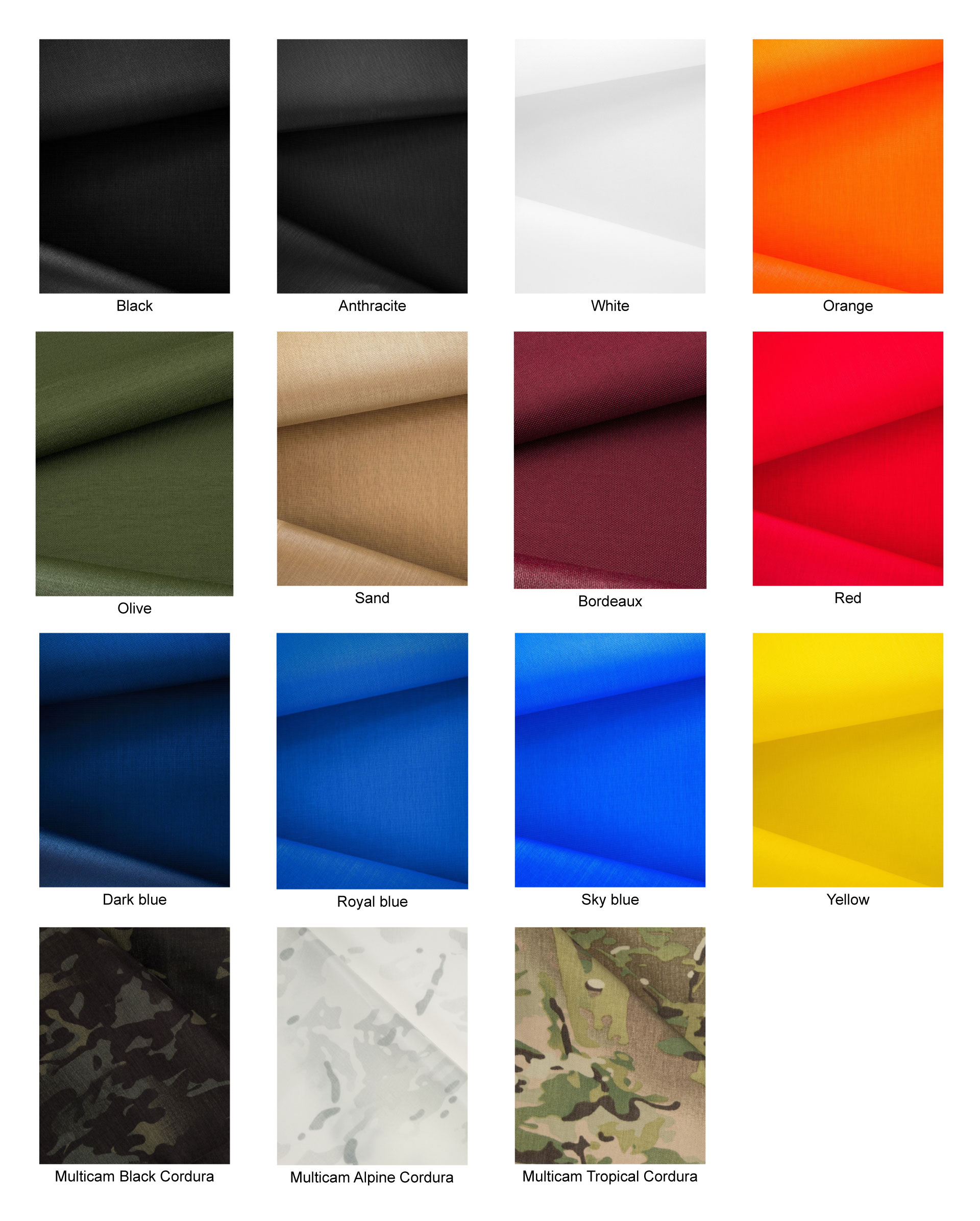 Cordura
Cordura is an exceptionally abrasion-resistant fabric. This PU coated version is waterproof and particularly good if you want a less technical look than my other fabrics.