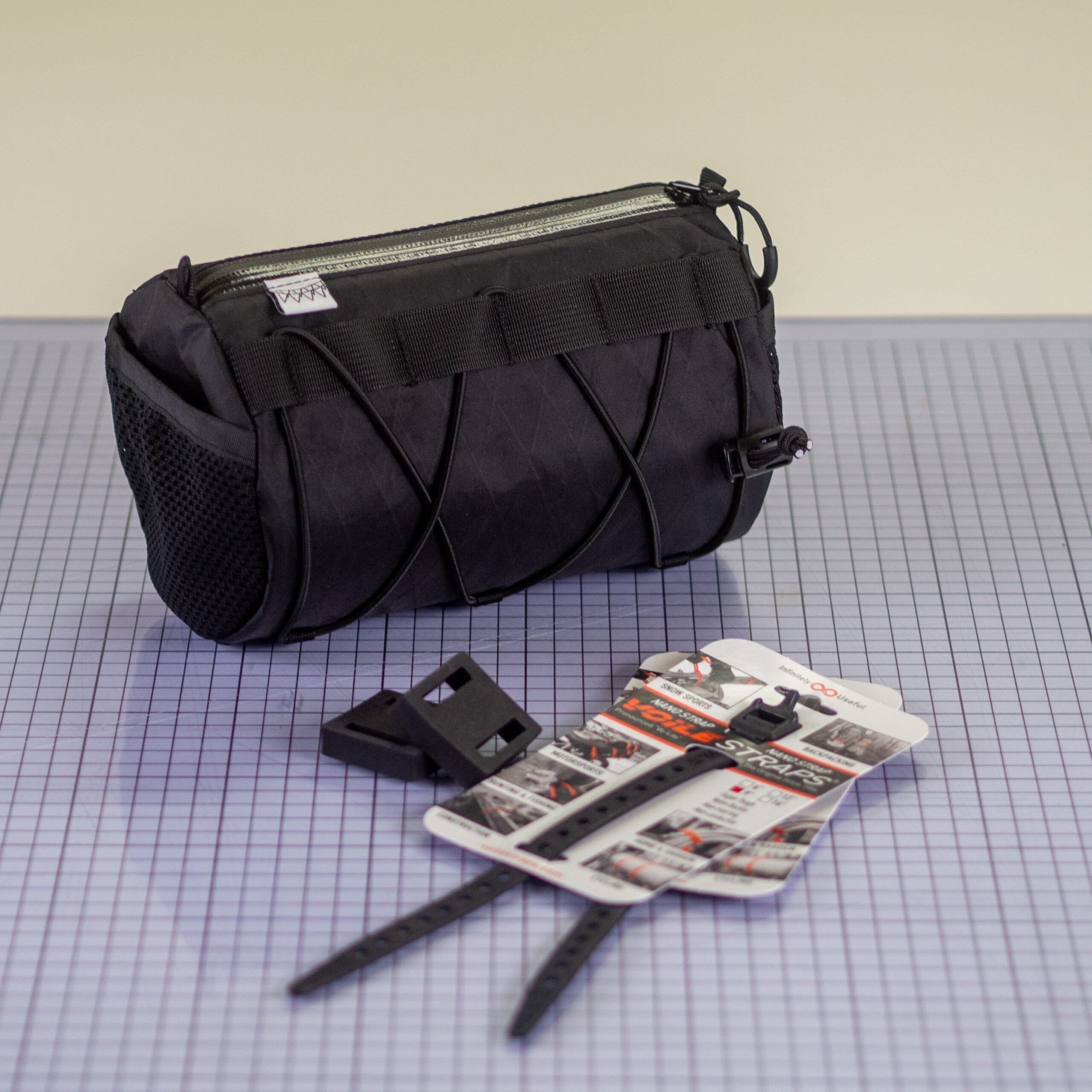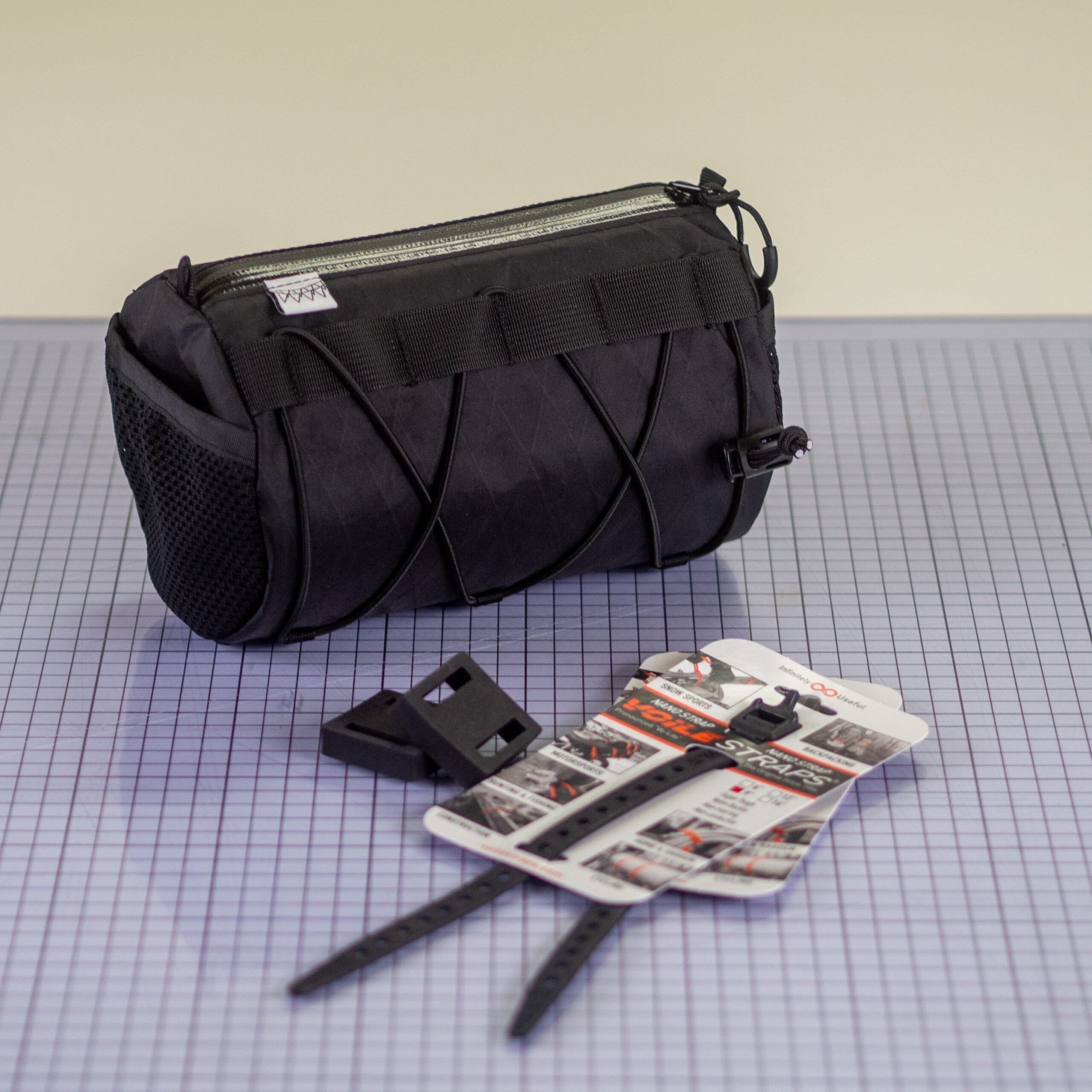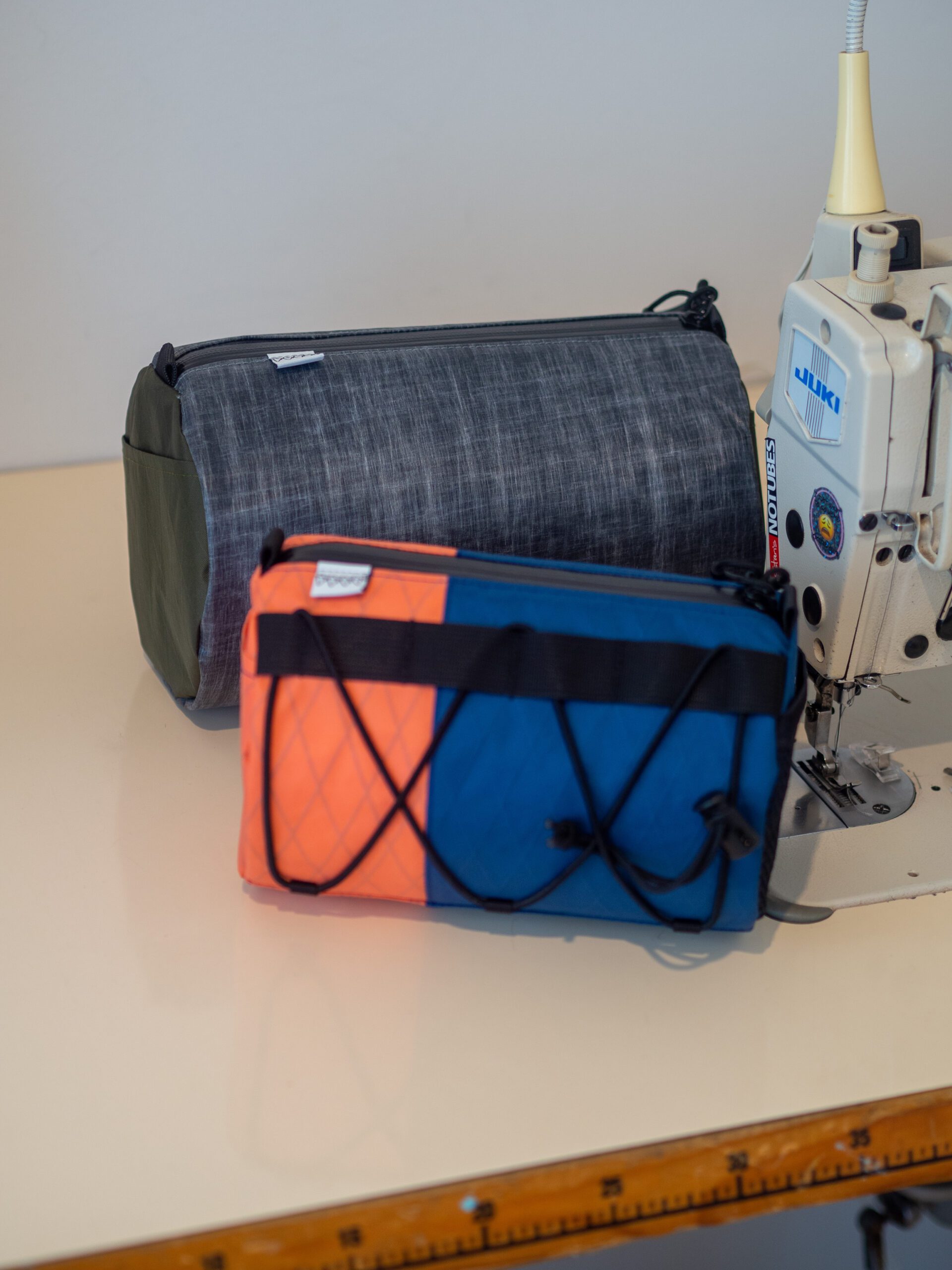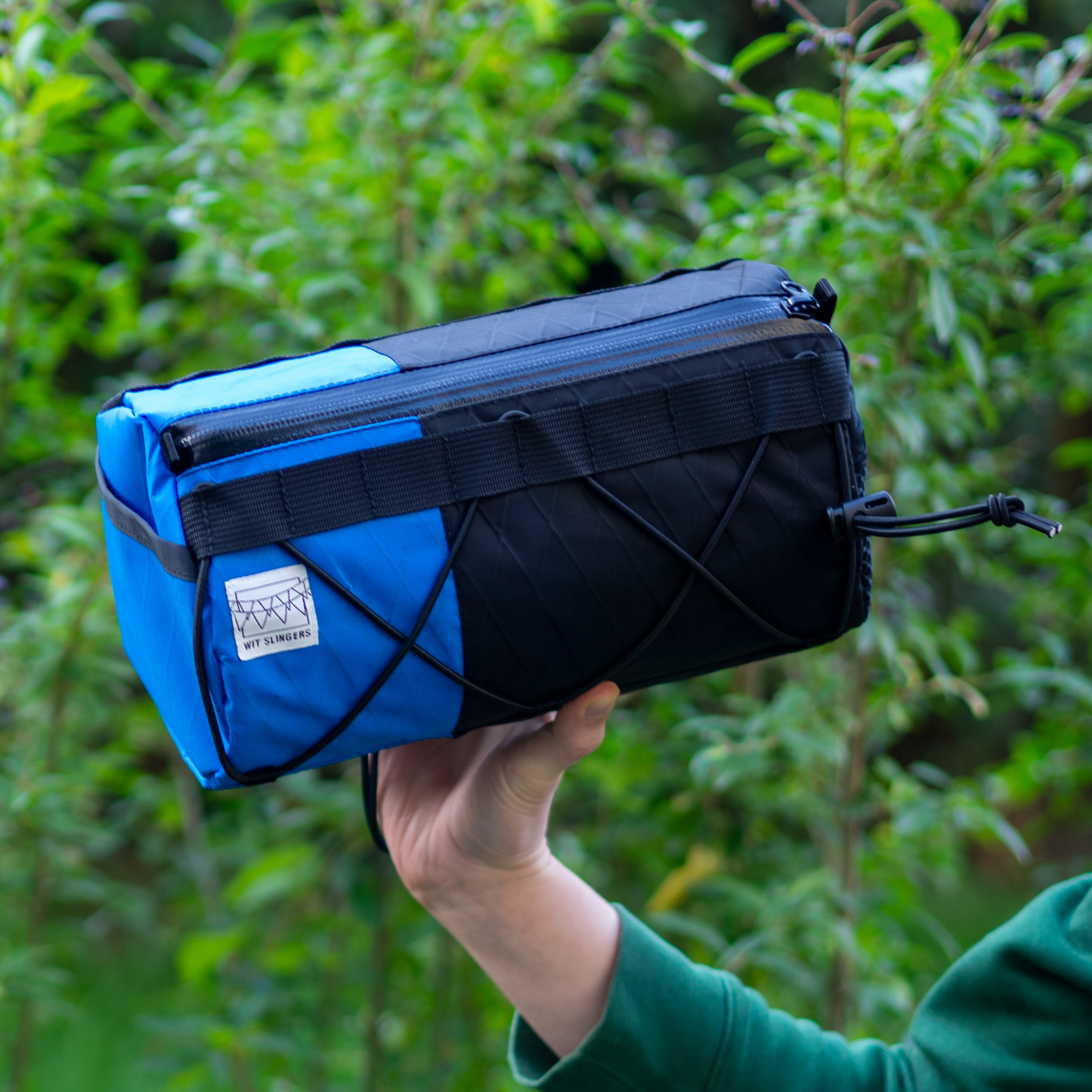 Bagel bag
The handlebar bag we've all come to know and love, great for the days you want to bring lunch and a jacket in case it starts raining. Or get the bigger version if you want to prepare for everything. These come with 2 voile straps for mounting and a head tube strap to stabilise it, the webbing on the front is great for a light and maybe your glasses, and you can stash a jacket behind the elastic cord.
2.5 liter
13cm diameter & 20cm wide
4.5 liter
15cm diameter & 25cm wide
The 6″ straps put the bag right against the bars, with the 9″ straps and foam spacers you can keep them clear of your hands and cables.