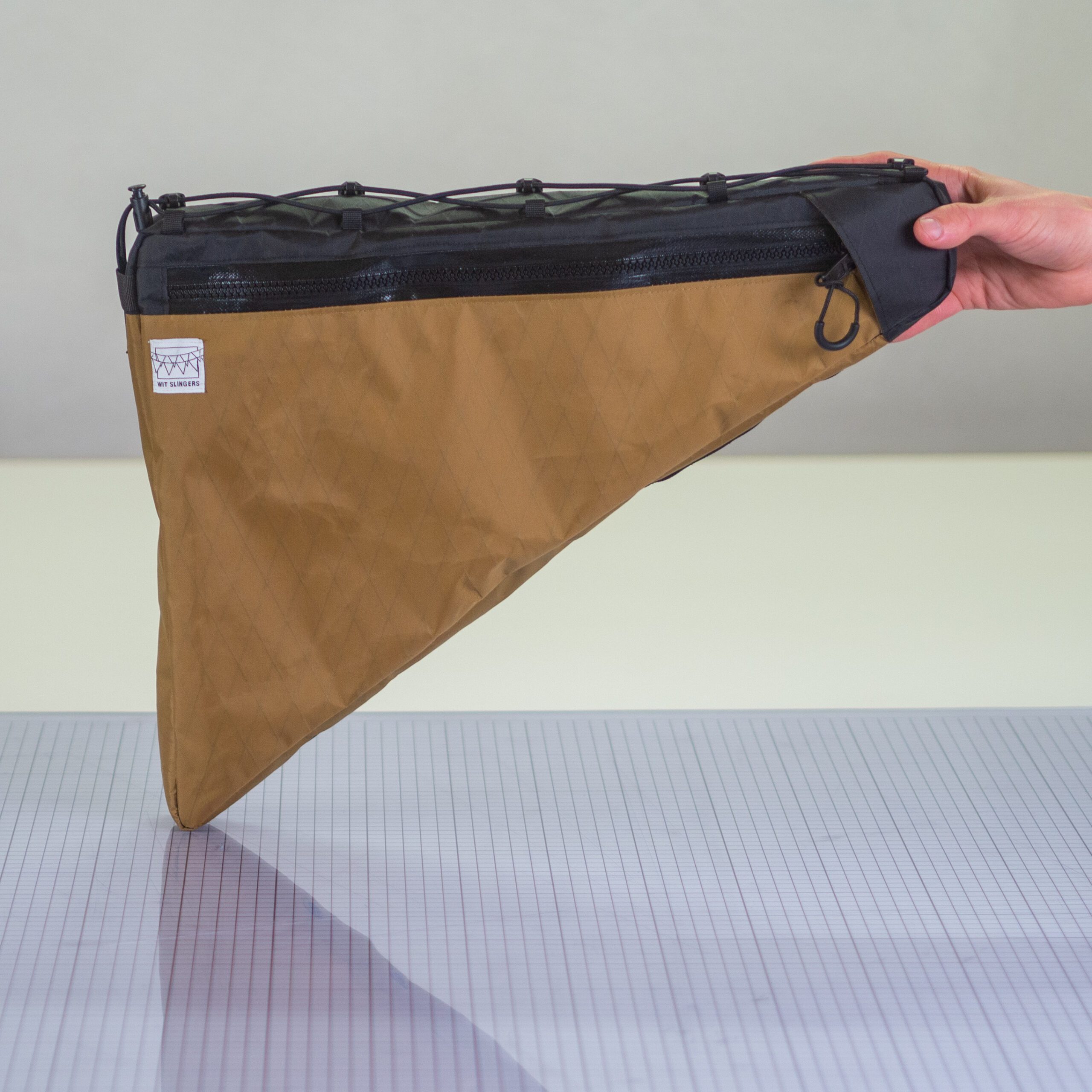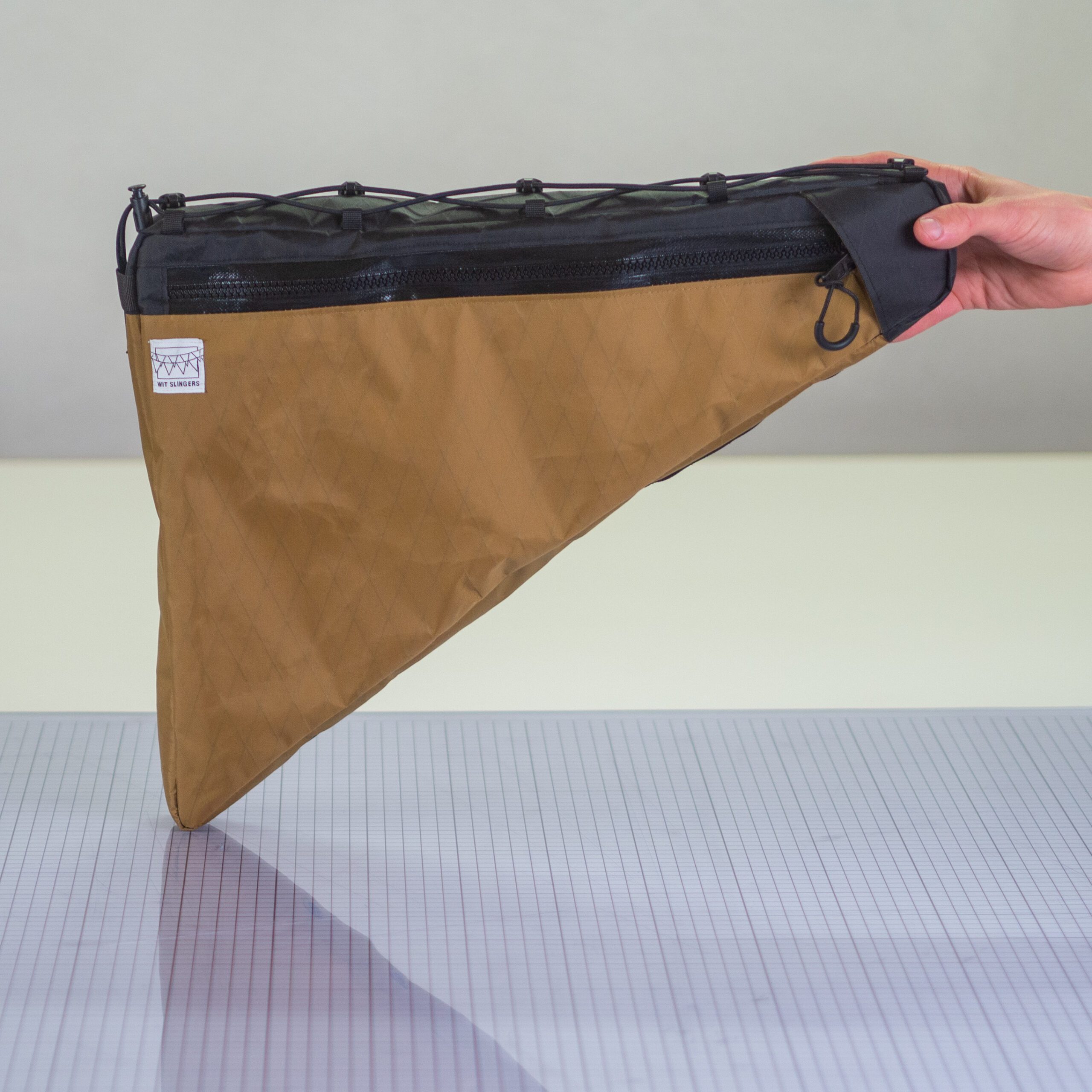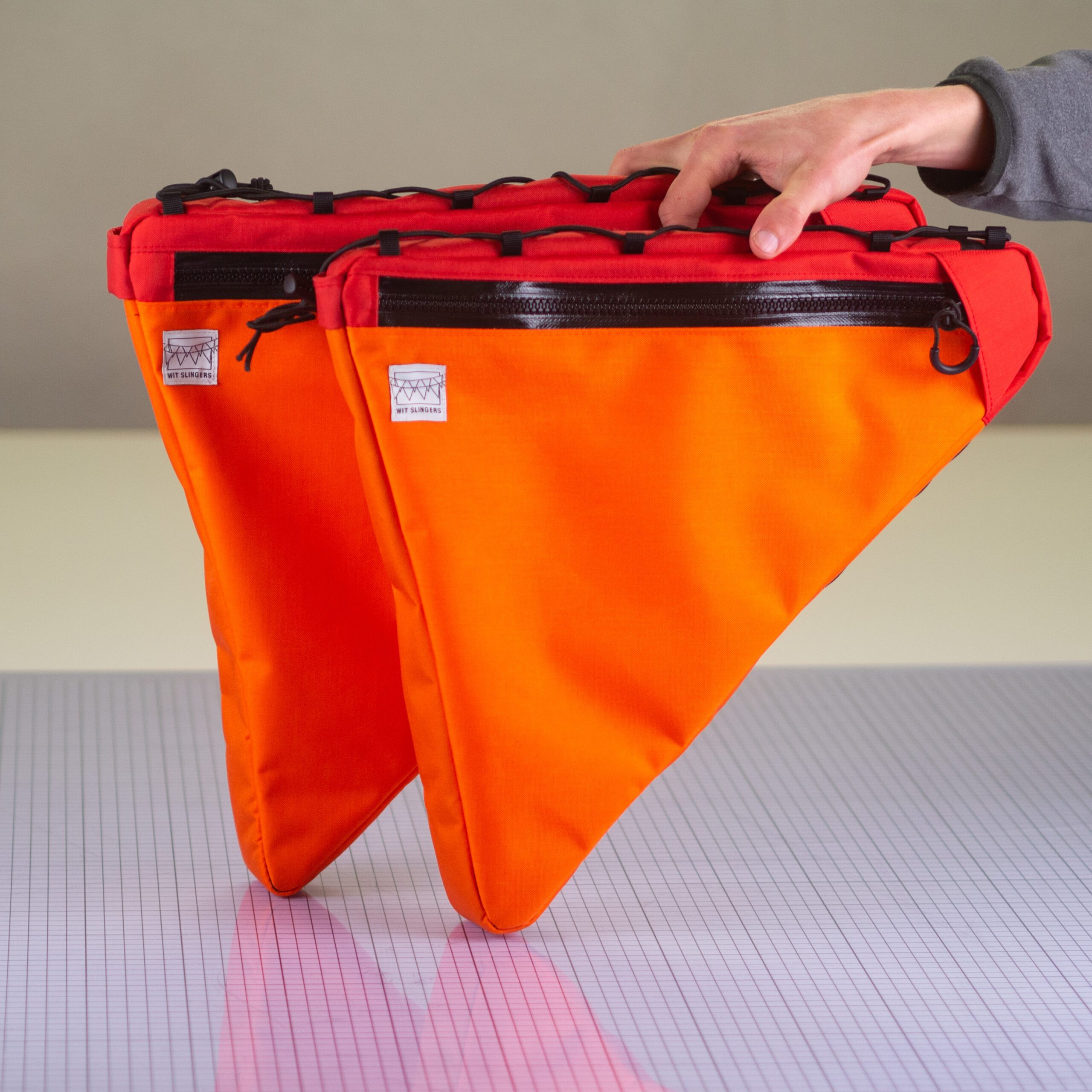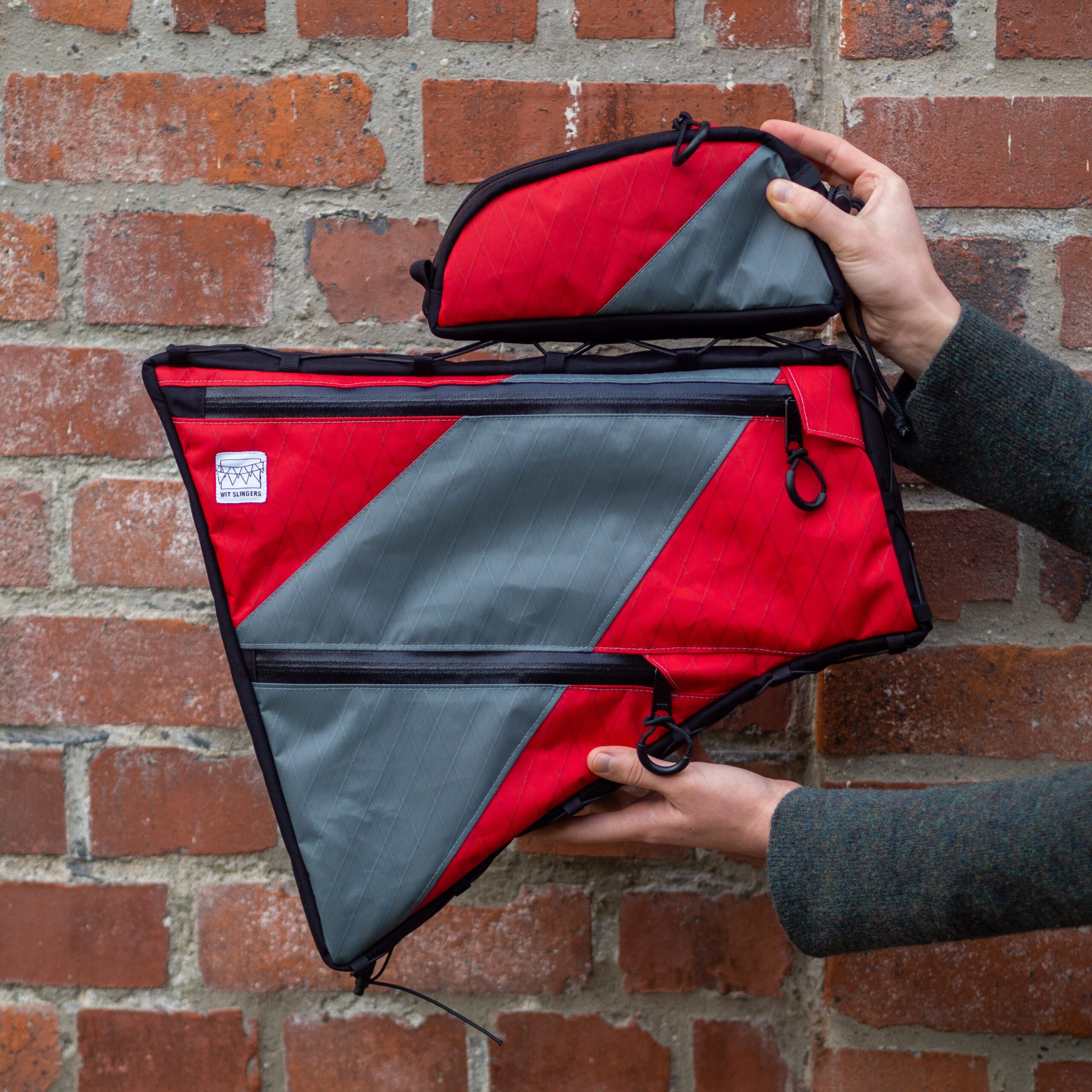 Wedge frame bag
The centerpiece of most bikepacking set-ups, and probably the best bag to go custom on. Although there are plenty of off the shelf options none will fit as well as a custom one. This will not only make the most of the available space but will also have people complimenting your rig, maybe even calling it dialed if you're lucky.
This wedge shape is great if you only want to keep a single bottle as it usually provides more volume than a half frame bag.
There are a lot of options. so head over to the frame bag page to read up on that. Once you've placed your order I will need a picture of your bike to draw the template for a perfect fitting bag, you can read all about that on the frame bag template page.