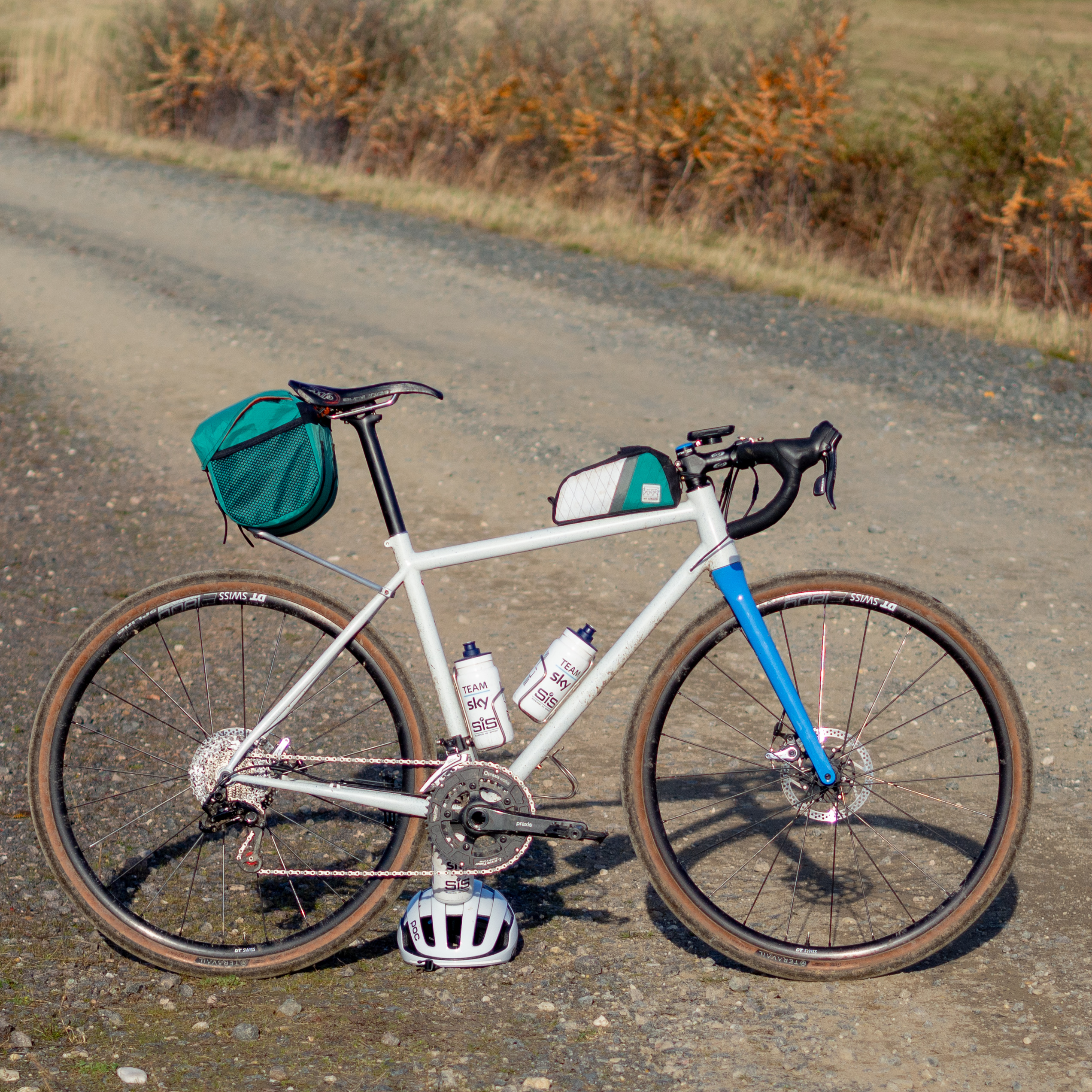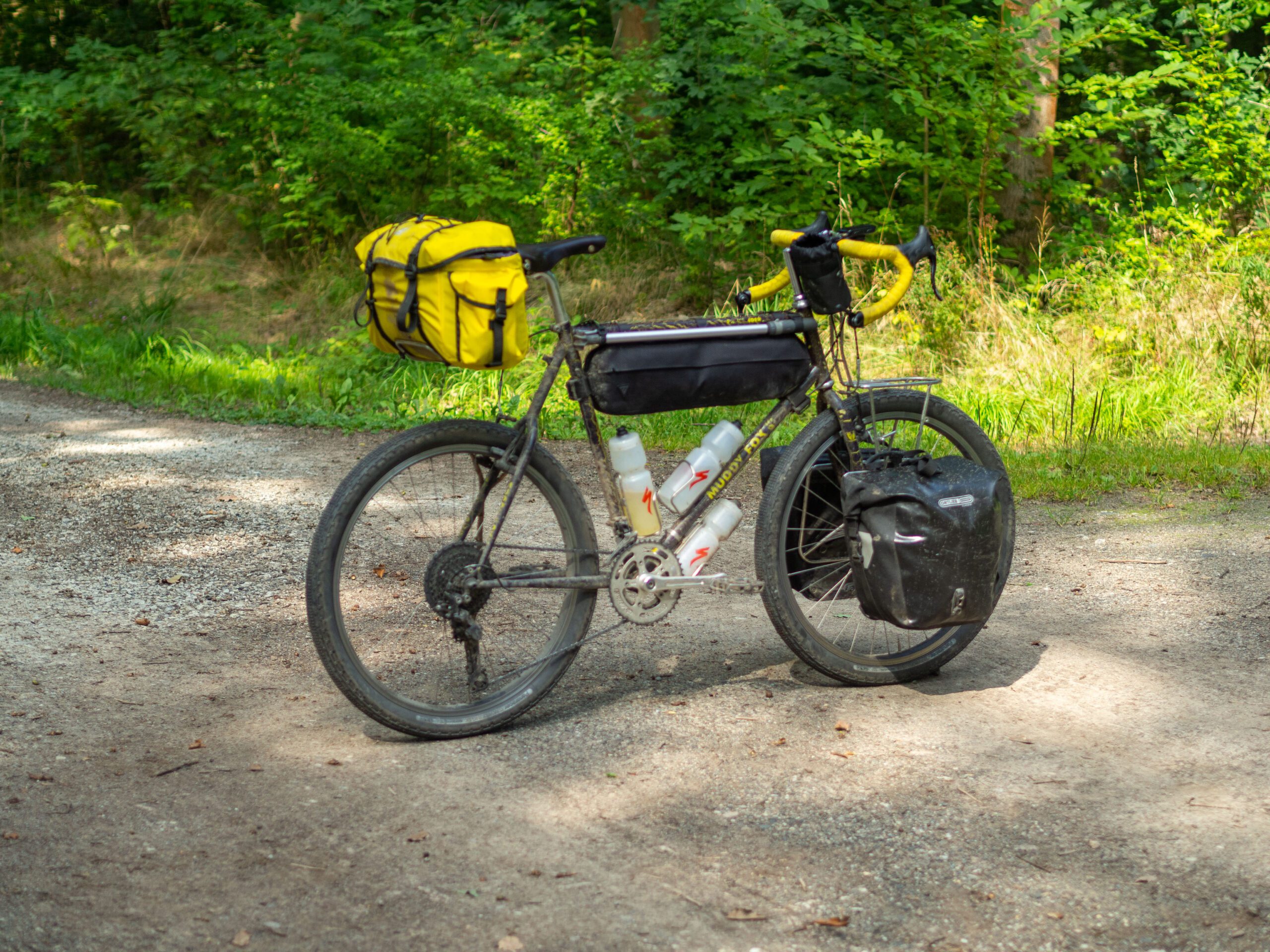 Handlebar / saddle bag
A modern take on a traditional silhouette. I'm not sure what to call it, it started as a saddle bag but with the built in stiffener it's just as suitable for using as a handlebar bag. If it fits between your bars, that is. I offer two sizes and two types of pockets, go for the small size with mesh pockets if your bars are a traditional road width or move up in size and add pockets if you're on gravel-specific™ bars or plan on running it on the back. As a saddle bag it's best off supported by a Carradice Bagman.
Small
28cm wide x 15cm deep x 20cm high = 8.5 liters
Large
34cm wide x 17cm deep x 25cm high = 15 liters
Side pockets add about 10cm of width and half a liter per side.